Panasonic tools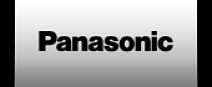 Panasonic Electric Works in Europe
Panasonic Electric Works Europe AG, located in Ottobrunn, is the European headquarters for Panasonic Corporation's Industrial Devices business unit with a comprehensive product spectrum for automation products and electronic components. For almost a half century, we have developed new generations of high-quality electronic and electromechanical components here in close cooperation with European customers and furnished technically sound solutions for the most diverse of automation tasks. In Ottobrunn, around 300 employees provide our customers with technical support and solutions tailored to fit their needs. Competent technical support, a commitment to excellent service and local customer proximity characterize Panasonic Electric Works Europe AG to a great degree.
For more than 30 years, Panasonic has been developing and manufacturing cordless power tools to provide craftsmen and the industry with professional equipment. With its innovative technology, compact sizes, and the highest demands on product quality and durability, Panasonic has won satisfied customers all over the world. When designing and developing power tools, we focus on products that can withstand the harsh environment on construction sites and the constant use in industrial manufacturing processes. Since January 2012, the European distribution center has been integrated into Panasonic Electric Works Europe AG.
About us
For almost 40 years, Panasonic has developed and manufactured battery driven power tools for professional and industrial applications with products like the EY7410 screwdriver and recently the EY75A7 impact driver. All over the world, Panasonic has influenced power tool design with innovative technology, leading performance and compact size. High quality and durability are two of the most important criteria for deployment and production of new products making them ideal in heavy duty applications on jobsites and industrial applications.
3M products We are a science-based technology company that is committed to improving lives and doing business in the right way - which is why we have been listed as a World's Most Ethical Company for eight years in succession. And we love applying our science to...
read more